Information is tricky. You know it exists, but you can't find it. You can find it, but you can't get to it. You can get to it, but you don't know if it's reliable. The wrong people can also get to it, only you may not know it. So do it right, right now!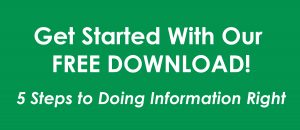 Let Holly Group help you wrangle all your information issues by orchestrating your plans, policies, processes, and technologies! We bring the latest best-practices to everything from your strategy development to your needs analysis, vendor selection, user adoption, and ongoing improvement – and we even provide 'how-to' professional education for those who desire it. So don't delay – contact us today! | more
Find It and Use It
You didn't collect your information so it could just sit there and collect dust – make it easier to find and put it to good use!
• Improve customer service • Lower compliance costs • Increase productivity • Foster collaboration and innovation
Analyze and Extend It
The information you possess is a gold mine of intelligence – analyze it to support decisions and safely share it with others seeking success!
• Speed audit and discovery responses • Shorten time to market • Reduce litigation risks • Identify customer upsell options
Safeguard and Value It
You are sitting on a pile of precious data – protect it from outside eyes and inside misuse, and control it to ensure its quality and value!
• Minimize the risk of being breached • Validate currency and accuracy • Ensure access by authorized and authenticated users only
What Business Problems Are You Trying to Solve?
You have a lot on your plate regarding how to best find, share, leverage, and protect your organization's information.
Maybe you want to spend less time and money looking for data you know you have but can't find – or perhaps worse, find multiple copies of!
Maybe you'd like to increase the accuracy and integrity of your information so your people can make great business decisions.
Maybe you'd like to reduce your risk of censure or fines by responding better to legal discovery or compliance audit orders.
Maybe you'd like to improve your content security – especially in this cloud-focused day and age – to ensure nothing sensitive gets out and nobody evil gets in.
Successfully tackling these objectives means effectively addressing a cornucopia of issues, some of them technical but many of them not. As you might imagine, it can be quite challenging to get all the parts to mesh properly, but it's absolutely essential that you do so. Fortunately, there's some great help available in the form of Holly Group and our multilayered resources.
Audio: How We Do What We Do
... and what our clients think about that!
Leader of the Pack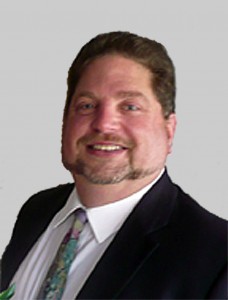 Steve Weissman
Holly Group is led by Steve Weissman, a highly-credentialed consultant, analyst, instructor, and speaker in information strategy, information and process management, business-minded needs assessment, and RFP development. Known as The Info Gov Guy™, he is an AIIM Fellow and a Co-Founder of the Information Coalition, and he has a 20-year track record of supporting organizations that demand Maximum Total Value from their information and information technologies. Please 
read his complete bio here
.
SIGN UP FOR OUR NEWSLETTER!
Free
advance notice of new blog posts and occasional special offers.
Sign up here!
Contact
Holly Group welcomes all inquiries for consulting, training, vendor briefings, speaking opportunities, and simple desires to say hello!
Please use the form below to share your thoughts or air your complaints – and (especially!) to start Doing Information Right.
Or, if you prefer, reach us by telephone at 617-383-4655 or email at info [at] hollygroup.com. Thank you!