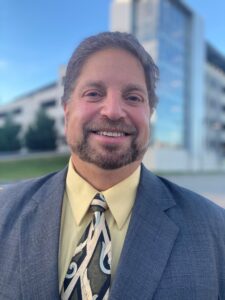 Steve Weissman helps you Do Information Right™ by bringing order and discipline to your information and process practices. Known as The Info Gov Guy™, he equips clients to better their ability to find, leverage, secure, and assure business-critical information – and to successfully solve the "people" part of the puzzle as well.
With 25+ years in the information profession, Weissman is a multi-credentialed consultant, analyst, instructor, and public speaker. Principal Consultant at Holly Group, he is a long-time contributor to associations including AIIM and ARMA, is honored to be both an AIIM Fellow and recipient of AIIM's prestigious Award of Merit, and is an inaugural inductee of the Information Governance Hall of Honor.
Weissman is highly regarded for his populist style and is uniquely accessible for a thought leader of his experience and stature. A dynamic writer and in-demand public speaker, he blogs regularly, presents often to C-level executives and internal program teams, and consistently 'wows' participants in public and private conferences, workshops, and webinars.
He is best reached at steve@hollygroup.com / 617-383-4655 / @steveweissman.

Specialties include:
Information planning, needs analysis, ROI / TCO / MaxTV® analysis, RFP development, vendor selection, and user adoption, as well as strategies for assessing and improving information- and process-related strategies, policies, procedures, and technologies.
Expertise in:
Information governance, enterprise content management (ECM), records management, workflow and business process management (BPM), collaboration, social media, mobile computing, cloud computing, imaging, forms, taxonomy/metadata, and disruptive forces like SharePoint once was.
Other Positions
Besides founding Holly Group, Mr. Weissman was Senior Project Manager and Information Governance Expert at Valora Technologies, where he advised clients on IG best practices and directed and participated in the application of autoclassification technology. Earlier, he was Senior Analyst at Insight Forums, where he built and marketed conferences and online communities for senior executives financial services and healthcare.
Before that, he was Senior Analyst and Director of Marketing at Art Plus Technology and NEPS, and was the force behind Kinetic Information LLC, an independent consulting and analyst firm he led for 12+ years. Other previous roles included senior positions at Hurwitz Consulting Group, BIS Strategic Decisions, and Arthur D. Little Decision Resources.