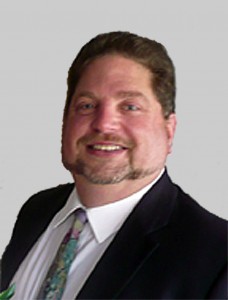 Steve Weissman is an expert consultant, trainer, and speaker who specializes in best practices for content management, records management, and business process management. A business-minded expert in technology planning and adoption, he is the Info Gov Guy™, and by leveraging an exceptional ability to pinpoint critical success factors, he helps clients work better and work better together, and get Maximum Total Value from their information and information technologies.
A trusted advisor for more than 20 years, Mr. Weissman is a singular resource for you to tap as you advance your organization's approach to information strategy (including taxonomy, metadata, governance, and compliance), needs analysis, RFP writing, vendor selection, user adoption, and change management. Depth of knowledge aside, one of the biggest reasons you want to use him is that he's motivated by the same thing you are: the need and commitment to making the best decisions you can regarding the solutions you choose – for today and for the future.
Mr. Weissman is a big believer in the power of community to foster learning and breed success. A member of the AIIM Company of Fellows and a four-year President of the AIIM New England Chapter, he served nationally on the AIIM Professional Advisory Council and spent five years on the AIIM Conference Committee as a member and as Chair. The creator, face, and voice of the introductory videos for AIIM's Certified Information Professional designation, he is a CIP himself and is further accredited to prepare candidates for AIIM's CIP, ECM, BPM, and Taxonomy exams, for which he regularly leads classes.
Background
Mr. Weissman is highly regarded for his populist style and is uniquely accessible for a thought leader of his experience and stature.
A dynamic writer and public speaker, he blogs regularly, presents often to senior staff and internal program teams, and consistently 'wows' participants in public and private conferences, workshops, and webinars. He also hosted two pioneering Internet Radio programs (Content Is as Content Does and Inside Information).
Areas of Coverage
Clients in many roles benefit from Mr. Weissman's rock- solid research, clear analyses, and practical recommendations.
Best Practices, including strategy, needs assessment, RFP support, system selection, policy development, process improvement, user adoption, more
Go to Market Strategies, including sales/marketing, value articulation, user/competitor research, market forecasting, merger/acquisition/investment/partner opportunity assessment, more
Technologies, including capture, imaging, forms, content/records management, workflow/business process management, mobility, social media, multichannel delivery, more
Prior Positions
Before founding Holly Group, Mr. Weissman was Senior Analyst at Insight Forums, where he built and marketed conferences and online communities for senior executives financial services and healthcare.
Before that, he was Senior Analyst and Director of Marketing at Art Plus Technology and NEPS, and was the force behind Kinetic Information LLC, an independent consulting and analyst firm he led for 12+ years.
Other previous roles included senior positions at Hurwitz Consulting Group, BIS Strategic Decisions, and Arthur D. Little Decision Resources.