Holly Group provides field-proven, decades-tested consulting that supports your process improvement and records, content, and information governance efforts. Led by Steve Weissman, The Info Gov Guy™, we equip you to maximize the total value of your information and information technology.
Our offerings run the gamut from strategy development, needs and gap analysis, and road mapping to vendor selection, user adoption, and continuous improvement. Perhaps best of all, we do not accept any vendor commissions, meaning our focus is fixed firmly on you and your needs, and our only consideration is your best interest.
Our signature engagement centers on a Maturity Analysis that speedily evaluates the Current State of your information environment, validates the Future State you envision, and develops a Road Map that recommends implementation priorities, tasks, and timetables. This Analysis can leverage the implementation model of your choice (typically either ARMA's IGIM or our own MAXTV®), and it often is conducted in terms of what realistically can be accomplished in the next 1, 3, or 5 years.
To help foster organizational understanding, we also feature professional education for executives and staff. Typically included in every project, this is available stand-alone as well, and can be as simple as a "Lunch and Learn" session or a full-blown, multi-day training.
Holly Group Audio: Why We Do What We Do
Our Clients
Our roster of clients includes executives of all stripes who work in industries of all sorts. As a result, we are constantly exposed to the best – and sometimes the worst! – approaches to the information governance issues of the day, and we take great pride in our ability to adapt and apply what we see to your maximum benefit. | see some Sample Work
Serving and Supporting the Likes of:
CxOs • Records Professionals • IT Managers • Legal Counsel • Compliance Officers • More!
In Organizations Like:
Public Utilities • Industrial Contractors • Financial Services Firms • Insurance Companies • More!
Areas of Coverage

Our business is all about enabling your business to get right to the business of better managing, securing, sharing, tracking, and delivering your critical content.
Our stock-in-trade includes thought leadership and applied practical experience in an alphabet soup of relevant disciplines that encompasses many technology domains. These include (but are not limited to):
Strategy Development • Process Improvement • User Adoption • Change Management • Needs Analysis • RFP Creation • Vendor Selection • Records and Governance Policy Review • Executive and Staff Training
Cloud • Capture • Mobility • Collaboration • Imaging • Forms • ECM • BPM • Records Management • SharePoint • Workflow • Multichannel Delivery • Social Media
Leader of the Pack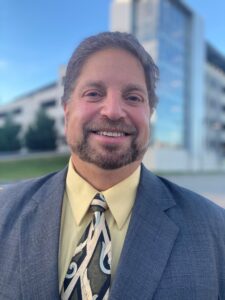 Holly Group is led by Steve Weissman, a respected thought leader, consultant, and educator in the information management arena.
A Certified Information Professional, a Member of the AIIM Company of Fellows, recipient of the AIIM Award of Merit, and an inaugural inductee of the Information Governance Hall of Honor, he is highly sought after as a resource for organizations seeking expert practical guidance. Please read his complete bio here.