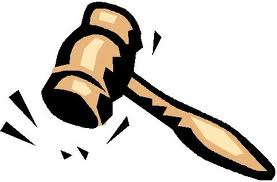 Wanna know a secret? It turns out that the primary motivation for organizations to hop on the ediscovery and litigation support bandwagon isn't so much the threat of a lawsuit, but the risk of having to spend millions in defense.
OK; so maybe you knew this already, and maybe I did too. But it was refreshing to hear some very high-powered panelists from some very high-powered organizations say this pretty much in so many words.
The venue was last week's AIIM New England chapter meeting, and the organizations in question included Kayak.com, Goodwin Procter, Ropes and Gray, and Elysium Digital. And while there was plenty of discussion of the usual reasons to become an ediscoverer, it was fascinating how often the issue of cost control bubbled to the surface.
To be clear, nobody suggested that lowering expenses took precedence over properly preparing or producing evidence. And all agreed that the core principles of records management are especially toward in this context. But it was startling how often the conversation came back to the fact that adopting an "e" mindset can dramatically slash the cost of legal services by making it easier and more efficient for outside counsel to do what they need to do should litigation push ever come to shove.
Looked at this way, then, it might be said that adopting an ediscovery mindset is simply good business practice, and thus perhaps not the exclusive purview of your legal department. An obvious statement on its face, this gains more and more import every time it is considered because it speaks to one of the fundamental principles of information management: that tagging, tracking, and safeguarding information according to preestablished rules is simply a good idea.
That ediscovery and litigation support enjoys its own measure of notoriety is an interesting manifestation of market positioning, but it really is just a specific example of this greater truth, and it has just a solid basis in fiscal responsibility as anything else.