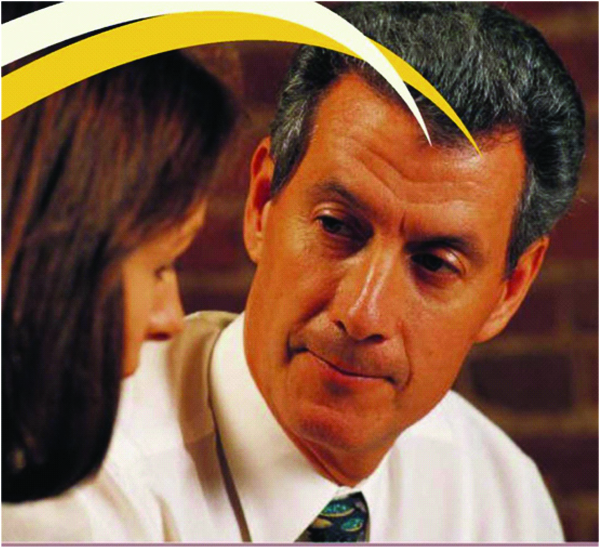 Do you want to enhance your value to employers and customers? Keep your skills current and competitive? Have a greater say in your organization's information strategy? Further your prospects for career advancement? Then have we got a program for you! | "What's it like to take this training?"
---
| | |
| --- | --- |
| Covering the 6 Knowledge Domains of the Certified Information Professional Designation | Including Exclusive Business-Case Methodology for Obtaining Maximum Total Value [MaxTV®] |
---
[callout title=The Reviews Are In!]
"Your knowledge of all domains and extraordinary method of explaining them in detail is to be applauded. Thank you, Mr. Weissman!" – Krishann Burd, PACE GNO

"Your training [was] of great benefit in preparing for the test. Thanks for all your hard work!" – Susan Parker, Green Mountain Power

"A group of us ARMA folks &#8230 were so thrilled with your sessions!" – Cliff Serrano, Blu Star Techs

"Steve is a great instructor. I have worked with him for years &#8230 and our company has worked with him to develop ECM training for our staff. Nuff said!" – Dan Antion, American Nuclear Insurers
[/callout]
Called Best Practices in Information Management, this exclusive offering puts the latest best practices for process and information management at your fingertips, and grounds you in the critical technology and business issues that soon will be — if they aren't already — central to your current and future success.
This course is for anyone who lives where business and technology intersect — which is to say, pretty much anyone who has a would like to have a say in how technology is deployed to further business objectives!
Attendees enroll in our programs for a variety of reasons, including to:
Develop the cross-functional breadth of understanding required by today's organizational structures and infratructures
Sort through and synthesize strategies surrounding solutions that run the gamut from traditional databases to document and records repositories to mobile and social media outlets
Navigate issues that are as tightly wrapped up in business as they are in technology
Demonstrate your value to your bosses, customers, partners, HR people, and other interested parties
This course is for you if you:
Work in one of these

capacities:

Are seeking a fresh

approach to

:
Need options to fit every

need and budget

:
• Business process owners
• Technology staff
• Financial analysts
• Records managers
• Project managers
• More!
• New-hire training
• Sales force enablement
• Partner education
• Exam prep
• Best-practice instruction
• More!
• 1-Day Express Classes: Accelerated learning and review
• 2-Day Standard Courses: Instruction and exercises
• 3-Day Workshops: Hands-on exploration of your most pressing issues!
[callout title=
Key Advantages Over Online Resources
]
Interactive:
Features facilitated, meaningful discussions

Deepens learning:
From instructors and peers

Not canned:
Tailorable to your business context

Immediate:
Questions answered on the spot
[/callout]
Interact with an instructor who is a thought leader in his own right AND with your fellow students! Gain perspectives that will be invaluable when applied to your own situation. And if becoming a Certified Information Professional is on your list of things to do, leave fully prepared to pass your exam!
Holly Group has created an exclusive collection of 1-, 2-, and 3-day professional enrichment courses that takes you on an efficient, affordable, and comprehensive review of the latest multidisciplinary information management strategies you need to perform at the very highest levels. So don't delay –
Arrange for your training today!
---

About AIIM's CIP Designation
CIP Prep: Why Train? Why Now?
Slide Show • Market Pulse • Quick FAQ • Google+ Community • The Official AIIM Page
"Why I'm an Information Professional"
Created by information industry association AIIM International, the CIP was created to validate your ability to "bridge the increasing gap between enterprise IT and business executives that currently exists in many organizations."
Developed in accordance with ISO Standard 17024, assuring conformity to accepted procedures for certification programs, CIP candidates must demonstrate knowledge of six domain areas across the spectrum of content and information management:
• Access/Use
• Capture/Manage
• Collaborate/Deliver
• Secure/Preserve
• Architecture/Systems
• Plan/Implement
This course covers all 6 of these domains – and more! – and is the first and only classroom offering to be officially accredited by AIIM. So don't wait – arrange for your training today!