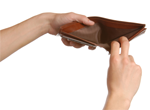 One of the speakers at a SharePoint users group meeting I attended last evening introduced himself as someone who works with customers to help them receive value from their software. Though the ensuing presentation had a little overtly to do with this notion, I nevertheless kept making the connection at every turn.
The program was billed as an overview of SharePoint's Web content management functions, and so indeed it was. But I could not help but be struck by how many of those functions supported two of my own basic criteria for achieving value: they helped people work better, and work better together, to develop SharePoint-based Web sites.
This experience came just several weeks after The Hyland [Software] Blog featured the first in a series of articles about total cost of ownership. Focused on the government market, the piece wasn't bad, and in fact properly pointed out that vendors can and do sometimes provide low-ball estimates when responding to RFPs. But perhaps the most important point seemed to be missing, as it often is in such conversations: namely, that when it comes to the care and feeding of software, there really is no such thing as a total cost of ownership – maintenance, administration, and other attendant costs are always being incurred, even in the best of situations.
These two encounters, coming as they did so close together, forcibly reminded me of a concept I first developed more than 10 years ago that still seems to have particular relevance today. Specifically, I speak of the notion of "maximum total value," a philosophy that goes beyond such conventional measures as TCO and ROI, and further embraces process change and collaboration as well.
The SharePoint techniques demonstrated last night all spoke directly to these latter two points by bringing efficiency and reuse to a new level, while the Hyland posting served to reinforce how incomplete our typical economic metrics really are. So I challenge you today to start thinking more holistically about your definition of value – and then how you will set about maximizing it.
Let me know what you come up with, and/or if you need a sounding board, and I'll be glad to be a resource for all.
Read more here about Maximum Total Value and stay tuned for exciting new opportunities to directly apply it to your content and information management strategy!