For most organizations, treating information as an asset requires a shift away from thinking about content as a necessary evil, and toward viewing it a precious resource.
This ebook – written by Steve Weissman, The Governance Guy – outlines 8 steps to take to achieve and act upon this new mindset, breaking them down as shown here: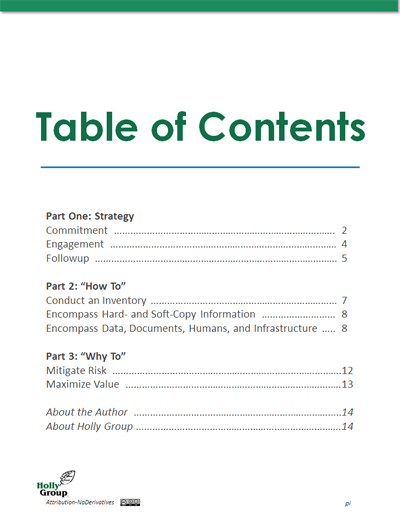 Secure your copy by clicking the big green button below!
Produced and published by Holly Group under Creative Commons ShareAlike rights.