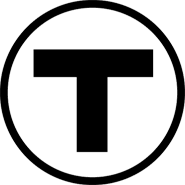 A press release issued today announced that the Massachusetts Bay Transportation Authority (MBTA) plans to start using smartphones as ticketing mechanisms on its commuter rail routes this fall. Considering the sorry state of the organization's current finances and the relative absence of fare vending machines at commuter rail stations, this kind of cutting-edge plan seems incongruous at first glance. But as has been demonstrated many times in the past, it sometimes pays to be far behind the curve when it comes to investing in new technology.
The reason is that significant laggers often end up being able to jump immediately to the latest-and-greatest because they trail the state-of-the-art by such a wide margin that it becomes plainly evident that it is no longer worth investing another nickel on the previous initiatives. This is why developing nations' today are embracing cellular telephony and wireless Internet: their current communications systems are so old, and the new technologies are so well proven, that there is no point in laying or upgrading physical cable just because that's the progression the rest of the world went gone. It is simply more cost effective and efficient to jump immediately to the future.
The same thing is true in organizations suffering from extreme cases of information management obsolescence, for if they are still stuck in a world populated with file cabinets shared drives, and image jukeboxes, they may find it easier to move immediately to the cloud or to SharePoint or some other modern-day technology than to bolt new stuff onto some existing system that has been patched and kludged to within an inch of its life.
Now, letting things get this badly out of date is not recommended practice, but we all well know that it happens more often than we would like to admit. From that standpoint, the MBTA might even stand to be congratulated, for embracing mobile devices that are already likely in commuters' pockets, the agency puts itself in a position to stop worrying about installing its missing fare card machines, maintaining the ones that do exist, and ultimately eliminating the fare cards altogether.
Not a bad come-from-behind victory-in-the-making, and one worthy of emulation in similar organizational consensus.
Need some help closing the gap separating 'then' from 'now'? Drop us a line and let us know what you're up against!