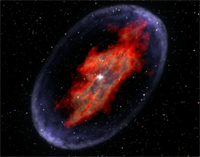 As today winds to a close, so does the annual
Info360 show
, which was held this week in New York City. And based on what I saw and heard there, it seems fair to wonder if the conclusion of the event doesn't also mark the end of an era for buyers and sellers of content-oriented information management technologies.
Only five years ago, people in that arena — particularly those not involved in the database world — really had but one choice of show to attend if they wanted to learn about the latest and greatest tools and tips. This was, of course, Info360, which long-timers like me still referred to it as the "AIIM Show" even though the association sold the event to Questex five years before that. And while market consolidation and a deteriorating economy caused it to shrink noticeably, it still was the only place to see all that stuff all at once.
Then, in 2008, the
Document Strategy Forum
arose, and it has been amazing to note its ability to gain traction in the same conditions that were eroding the erstwhile mainstay. And last year, the 10-year contract binding AIIM to Questex following the sale of Info360 finally expired, and the association reconstituted its own original
conference
. Held this past March, it included a mini exhibit space and by all accounts was very well received.
Now, in the interest of full disclosure, let it be known that I have enjoyed a presence at each of these events and thus have no favorite in their race to capture the market's hearts and minds. But my gut tells me — especially in light of the economy's continuing sloth – that three events in the same general area is at least one too many, and maybe even two. Neither buyers nor sellers have the budget to support so many venues in the style to which the organizers have been accustomed or to which they aspire, so something likely will have to give in terms of different formats, different audiences, and/or different coverages.
And when it does, a new era in industry education and display will be upon us.
Let us help you figure out where to go and what to buy! Just drop us a line at askus@hollygroup.com.